These days everybody is very conscious about his/her health. To cope with the rising competition in all fields and to sustain it, there is a need of good health. So people are opting for many ways to stay fit and healthy. There are many forms of exercise such as running, cycling, swimming, aerobics, dance, weight training in gym and many more.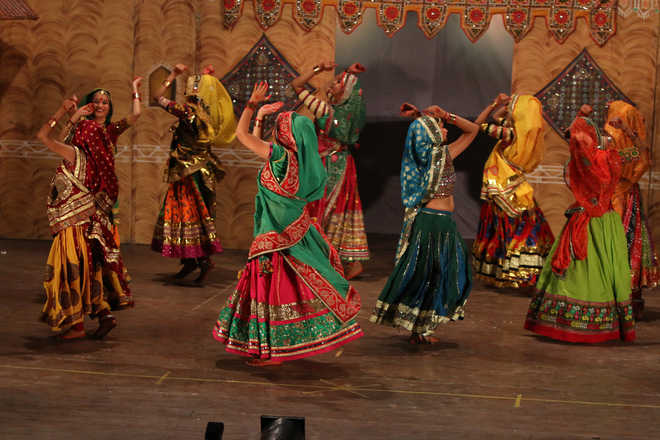 Nowadays people are giving preference for unconventional options for exercise. Rather than doing same old exercise the new concept of 'Power Garba' is becoming famous in city. During this Navaratri season it is becoming more famous, but many people are doing it on a regular basis as a form of exercise. As per the citizens who are actually doing Power Garba, this form is not stereotype. By using different things such as Dupatta, Dandiya sticks it becomes more interesting to do workout. If we see at normal routine exercise then sometimes it becomes boring and monotonous. But people enjoy thoroughly by doing such kind of new and unique exercise.
It is definitely a great concept to be fit and healthy by doing exercises which are of your interest. One can also learn Garba steps and can flawlessly perform in festive celebrations. Music lovers can also enjoy music of garba along with exercise. Enjoyment and wellness, both purposes can be achieved with this 'Power Garba'.