Pune being a hub for IT industry, there are many IT Parks emerging in the city. Rajiv Gandhi Infotech Park is located in the Hinjewadi area of Pune city. Many small and large companies have offices in this IT Park. So, more than 1.5 lakhs people commute daily for office here. Due to this traffic situation in this area has worsened.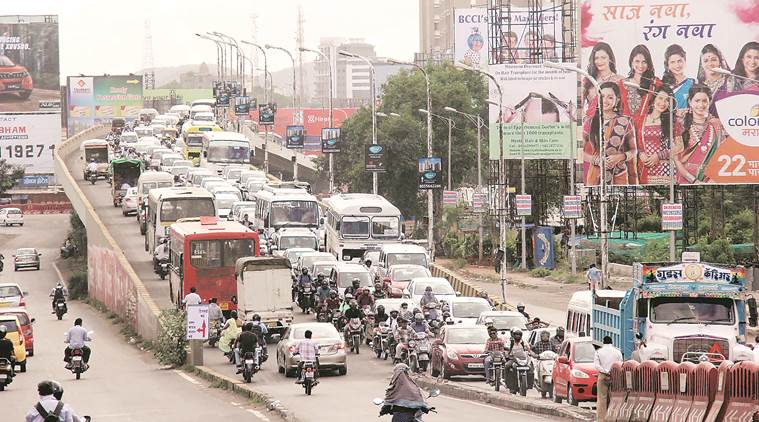 But now as traffic Police have started one-way traffic on trial basis on Shivaji Chowk which is the main junction of the traffic jam, there is some relief for people. It was started from Monday i.e. 3rd September. A positive result is observed about this change in the traffic as people took less time to reach office. Approximately 1.5 hrs have been saved by people in these days. So people are welcoming this change. But for locals, they have to travel for 2 kms even if they want to go to their homes which are just 200 meters away.
So taking this into consideration and improvement in all other factors like more optional roads, properly maintained roads and also carpooling by IT people, then definitely there will be some improvement in traffic congestion in Hinjewadi.