We were used to watch movies in single screen theatre before a decade, and then there was introduction of Multiplexes with multiple screens and now new trend is developing of "Pop-up cinemas".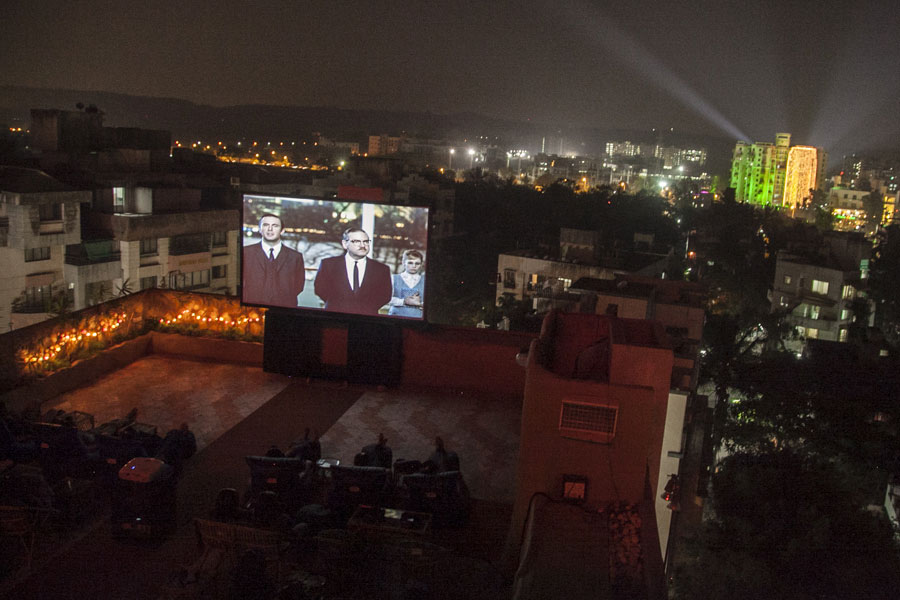 Pune is famous for Film and Television Institute of India (FTII), so city has old and unique connection with the movies or cinemas. Different film clubs are also there and now a unique concept of pop-up cinemas is taking front seat, which means one can enjoy movies in malls, open areas like parks or gardens, art cafes, roof tops etc. Type of films screened here are specially art films, films related to music, dance and so on. With the help of this idea you can set screenings of documentaries and feature films on your own. Many city based people are taking efforts to screen movies though this platform. Viewers' interest is taken into account and for that you need not be a member of such groups as it is open to all. Many foreign films are also screened in such type of screening so viewers can enjoy such films as sometimes it's difficult for viewers to watch such films.
Today, being a digital era, the cost of producing a film has reduced; so number of films made is increased. These films need to be screened to the public, so this idea of pop-up cinemas would be of great help to both filmmakers and viewers. If you want to explore such kind of movie experience then you can book your calendar well in advance as you can get to know about such screenings through social media platforms.